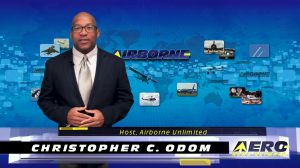 Contact Information
837 Belvoir DR
Davenport, FL 33837-8247
Mobile (407) 701-5830  Email chris@christopherodom.com
Linkedin http://www.linkedin.com/in/christopherodom
Web https://christopherodom.com/
GitHub https://github.com/VideoBrandStory
Creative, visual communicator, and storyteller. Changemaker, digital survivalist, and technology evangelist. Social justice and social change, digital activism, visual and multimedia culture and rhetoric researcher. Innovative, self-motivated, out-of-the-box thinker, team player, and reliable anchor. Outstanding interpersonal, communication, and problem-solving skills. Experienced in the creation of original online content. Can shoot, write, produce, edit, and perform on-camera. Seasoned public speaker, presenter, lecturer, and voiceover talent. Experience conceiving compelling short-form and long-form audio, video, web, and multimedia content. Capable of shepherding an audio, video, web, or multimedia project from concept to completion. Experience leading teams, managing projects, and creating schedules and budgets for high quality audio, video, web, and multimedia projects within the allotted time and budget.
Skills
Audio Production, B2B, Basic Programming, Budgeting, Content Creation, Curriculum Design, Education, Electronic Literature, General Aviation, Learning Management Systems (LMS), Managing and Supervisor Teams, Narrative, On-Air Talent, Public Speaking, Scheduling, Social Media Marketing and Branding, Social Justice and Social Change, Software as a Service (SaaS), Storytelling, Teaching and Training, Video Editing, Video Production, Voiceovers, Web Design, World Building
Audiovisual Software: Adobe Acrobat, After Effects, Audition, Encoder, Illustrator, Photoshop, Premiere Pro, Premiere Rush; Apple Final Cut Pro, GarageBand, iMovie; Movie Magic Scheduling, Budgeting, Screenwriter; Final Draft; ScreenFlow; SmartSound SonicFire Pro
Blogging: Blogger, Medium, Squarespace, Tumblr, Weebly, Wix, WordPress
CRM and Newsletters: ActiveCampaign, Mailchimp
Data Tools: ArcGIS StoryMaps, Gephi, Orange, Reddit Scrapper
eBook Publishing: Apple Books, Barnes & Noble, Kindle Direct, Smashwords
Presentations: Adobe Express, Apple Keynote, Canva, Microsoft PowerPoint, Prezi
Programming Languages, Platforms, and Software: Atom, CSS, GitHub, HTML, HTML5, JavaScript, Markdown, p5.js, Python, Visual Studio Code
Project Management: Asana, Ganttpro, Microsoft Project, Monday, TeamGantt, Wrike
SEO Research and Management: All in One SEO, Google Ads, Hashtagify, Rank Math, SEMRush, Yoast
Social Media Platforms: Discord, Instagram, Facebook, Linkedin, Medium, Pinterest, TikTok, Tumblr, Twitter, Reddit, Vimeo, YouTube
Social Media Tools: Buffer, Hootsuite, IFTTT, Keywords Everywhere, Later, Linktree, Planoly, SproutSocial, TubeBuddy, vidIQ, Zapier
Video Conferencing and Streaming: Apple Facetime, GoTo Meeting, Microsoft Teams, Skype, uStream (IBM Cloud Video), Wimba, Zoom
Accomplishments
As generative artistic scholarship, my "Still I Rise: Remix" JavaScript interactive poetry was installed as part of the Electronic Literature Organization's "Platforming Utopias (and Platformed Dystopias)" Exhibition
My article, "The Narrative of the Image" was published by the Association for Computing Machinery in the Proceedings of the 31st ACM Conference on Hypertext and Social Media
Workshopped "Narrative Visual Rhetoric: Social Media Video Digital Activism" at the Association for Internet Researchers (AoIR) Doctoral Colloquium
Peer reviewer for the Association of Internet Researchers (AoIR) and Association for Computers and the Humanities (ACM, Hypertext and Social Media)
Served as a council member, College of Graduate Studies, Dean's Student Advisory Council, University of Central Florida (UCF)
Served as a committee member, Ad Hoc Student Academic Appeals Committee, University of Central Florida (UCF)
Served as a council member, Student Development and Enrollment Services (SDES), Vice President Student Advisory Council, University of Central Florida (UCF)
Winner of the "Delores A. Auzenne," "William J. & Lee Phillip Bell, The Young & The Restless, TV Writing," "Agency of the Performing Arts, Marty Klein, Comedy Writing," "Steve Lawrence & Eydie Gormé, TV Writing," and "Benjamin Bycel, Screenwriting" fellowships
As a filmmaker, my films have won 18 domestic and international film festival awards
As Vice-President of the Organization of Black Screenwriters (OBS), increased member participation through team leadership by serving as a Columnist and Editor-in-Chief of the organization's newsletter
Work Experience
EJO Ventures Technology Project Management – Network Systems Integration, Nashville, TN, USA – 01/2018 – Present
VP, Content Creation
Oversaw all creative content creation from concept to completion for video development and production, social media marketing, digital marketing, IPTV and branded entertainment. Performed as principal voice over talent for client productions.
Interfaced with CEO on the overall daily operations of the company from project management to EJO ran Comp TIA training and certification courses
Surveyed airports for competitor weaknesses and new business venture opportunities
Producer, editor, voiceover talent for "Empower the Journey" conference video for Knowledge Academies
Producer, editor, on-camera talent for "Fraport TV" branded entertainment for the Nashville Airport (BNA)
Full Sail University, Winter Park, FL, USA – 10/2011 – Present
Course Director
Taught graduate and undergraduate students screenwriting, basic video production, and social media marketing and branding for creatives. Presented live video lectures and workshops with GoTo Meeting, Wimba, and Zoom. Produced video lessons using Final Cut Pro and Adobe Premiere Pro. Redesigned existing curriculums and created new courses and curriculums using a Full Sail Proprietary Software as a Service (SaaS) Learning Management System (LMS).
Graduate courses taught included Advanced Visual Storytelling, Script Analysis and Criticism, The Business of Creative Writing, Art of Visual Storytelling, Creative Writing Portfolio I, Screenwriting Production & Analysis, Character Creation and Development, Multimedia Terms and Genres, and Literary Research
Undergraduate courses taught included Creative Presentation and Filmmaking Concepts and Practices
Co-advisor, Black Student Union (BSU)
Panelist, "Creating Diverse Characters," Full Sail Writing Conference
Increased the average final quality of student work in the course 15% by implementing new lessons, producing video instructions and conducting live video workshops to enhance the student experience
Honored with multiple Full Sail University PROPS awards from students and staff for exceptional performance as a Course Director
Freelance Audio, Video, and Web Production, Davenport, FL, USA – 10/2011 – Present
Creator, Producer, Director, Editor, Host, Voiceover Talent
Actively freelanced as a working production professional across an array of media sectors producing short-from and long-form content.
Produced and narrated over +40 audiobooks primarily in the genres of business, careers, finance, and self-development for Audible and Amazon for publishers and independent authors
Audiobook voiceover narrator for BeeAudio
Field producer for an interview shoot of CEOs at Disney in Florida for this Backer McKenzie international Homeless Youth Handbook documentary produced by 90seconds.tv
Creator, producer, host, and web designer of the original online travel series Big Trip to Japan
Live event video camera operator for Universal Event Photography (UEP), live streaming and recording regional dance competition events for the nation's largest organizers of talent competitions (Starpower, Nexstar, Revolution)
Creator, producer, web designer, and editor of the financial sector website and YouTube channel Gold-IRA-Plan
Live event camera operator for conference presentations recorded using SlidesLive proprietary video presentation software
Trailer editor for Hewes Pictures feature release "The Galaxies"
Field producer for an Associated Press (AP) documentary production about the Boys and Girls Clubs of America
Aero-News Network, Jacksonville, FL, USA – 04/2016 – 10/2017
Producer, Host, Editor
Produced, anchored, recorded voiceovers and edited over +170 episodes of Airborne Unlimited, a daily, online, weekday general aviation news broadcast series.
Shot footage, interviews and b-roll in the field at airshows and national aviation events, exhibitions and conventions
Shot live streaming on-location shows
Anchored and edited daily newscast episodes with brief time and training by relying upon and expanding preexisting skillsets to deliver a quality newscast with seamless transition from its predecessors
Odom-Booker Entertainment, Orlando, FL, USA – 06/2004 – 09/2011
Feature Film Producer, Director, Writer
Produced, directed, shot, wrote and edited narrative feature films, documentaries, commercials, music videos, promos, trailers and corporate video. Produced and web-ready and live-streaming event videos for conferences, workshops, seminars and classes. Recorded voices overs for trailers, promos and commercials.
Produced an award-winning direct to DVD feature film, securing a worldwide distribution deal with Canada's largest movie distributor, Entertainment One (E1), by hiring name talent for only one day, utilizing students and interns for low pay, and functioning personally in multiple crew positions to deliver the film after the budget was reduced by 75%
Produced a direct to DVD, feature film with worldwide distribution by offering actors and crew deferments, relying upon personal relationships to secure $20K in waived location fees, and functioning personally in multiple crew positions to overcome a lack of full financing
Co-produced and shot an award-winning feature film for One Way or Another Productions by managing the production process to overcome the limitations of a skeleton crew
Collaborated as a director and cinematographer on feature films for Warning Films that found successful, profitable, worldwide distribution through Maverick Entertainment by shooting and directing scenes, creating on-the-fly dialogue, and acting on-camera when necessary to complete scenes without scripts or enough talent on set
Produced projects 4 times faster than previously capable for Technology Marketing Toolkit which were utilized to retain the company's existing client base by upgrading to a faster MAC and a Thunderbolt external drive system to edit and compress several hours of footage for web streaming in only 25% of the rendering time previously required
Produced marketing videos for BetaRecords.com that helped the company increase user counts and secure a major overseas contract by analyzing raw footage and editing it into distinct online promo videos to turn generic footage into stylized promos
Produced 17 episodes of web series, IPTV, new, original programming for Akimbo within just 2 weeks' time by developing an ultra low budget skeleton crew production philosophy and shooting style to produce multiple new, IPTV, web shows in a short period of time
Independent Television Service (ITVS), San Francisco, CA, USA – 06/2006 – 09/2009
On-Air Promotions Producer, Director, Writer, Editor
Produced, wrote, directed voice overs, revised and edited audio and video on-air promotions, creative promo and trailer scripts and spots for the PBS nationally televised original series Independent Lens.
Recorded voice over temp tracks for the principal talent to emulate
Produced the rough cut of 10 feature documentary trailer spots within 7 days for the web and PBS national broadcast by minimizing the amount of time required to review and mark up a documentary to deliver the first cut of multiple trailers with limited time and resources
LiveVideo, West Hollywood, CA, USA – 11/2006 – 08/2007
Web Series Editor
Edited raw footage into webisodes from interviews, concerts, paparazzi video, sketch comedies, and scripted content, including projects using Adobe Creative Suite (Adobe CS) Photoshop, Illustrator; Apple Final Cut Pro, Compressor, DVD Studio Pro, Live Type, Motion, Soundtrack Pro; Movie Magic Screenwriter; and SmartSound SonicFire Pro
Created webisodes with clear and cohesive storylines, plots, and purposes by reviewing the raw footage and creating storylines to convert footage shot without a script of interviews, paparazzi video, and reality style video into webisodes
Creative Artists Agency (CAA), Los Angeles, CA, USA – 03/2006 – 10/2006
Feature Film Story Analyst
Wrote coverage reports for big-budget feature film scripts, independent of studio financing, assessing their quality and marketability for a commercial audience using Microsoft Office, Word
UCLA, School of Film, Theater & Television, Los Angeles, CA, USA – 10/2003 – 07/2004
Administrative Specialist
Worked with the Head of Production and the Vice-Chair of the Department of Film, Television and Digital Media.
Interacted, liaised, and resolved most issues on my own by familiarizing myself with the inner workings of the department to optimize the Head of Production's time for bigger picture issues
Dan Gordon, INC, Thousand Oaks, CA, USA – 06/2002 – 08/2003
Feature Film Writer's Assistant
Participated in the development process for film and television projects.
Bolstered the company's ability to be successfully paid to develop and write movie-of-the-week and feature film screenplays by performing extensive library and web research to compile information on historical subjects
Watts Labor Community Action Committee (WLCAC), Los Angeles, CA – 01/2001 – 09/2001
Program Coordinator, Tell It Theater
Functioned in the role of a Program Director to structure and implement an after-school Dramatic Arts Program
Established a profound life-changing experience with high participation from the students their families by functioning as the program director, overseeing the implementation of the curriculum, supervising the instructors, and liaising with the school principals to provide quality alternative arts education for disadvantaged inner city youths
Aquent, Los Angeles, CA, USA – 11/1997 – 12/2000
Various Entertainment Contract Positions
Freelanced in accounting, consumer products, development, home video, human resources, information technology, marketing, new media, production, and public relations. Worked in a variety of industries with clients ranging from Twentieth Century Fox, Lieberman Research Worldwide, Capital Group, TBWA/Chiat/Day, and McGraw-Hill
Excelled as a high-demand contractor with numerous repeat requests from clients by quickly learning the standard operating procedures of each client, as well as all the names and roles of numerous departments' key players to function as a full-time regular employee, while operating under a temporary contract
The Walt Disney Company, Network TV Production, Burbank, CA, USA – 12/1996 – 09/1997
Senior Clerk
Provided administrative support in the role of a Staff Coordinator to the division Executive Vice-President and acted as the liaison for the Movies-of-the-Week production coordinators and the Network Television Department
Enhanced the department's ability to function effectively without delays by assuming the responsibilities of a staff coordinator, while still fulfilling my responsibilities as a production assistant to resolve a department staff shortage
Education
University of Central Florida, Orlando, Ph.D. Student, Texts and Technology, Digital Media, 08/26/2019 – 05/15/2023
University of California, Los Angeles, Master of Fine Arts (MFA), Film, Television, and Digital Media
University of California, Los Angeles, Professional Certificate, Screenwriting
Georgia State University, Atlanta, Bachelor of Arts (BA), Film and Video Production
Morehouse College, Atlanta, Some College Course Taken, Liberal Arts
Recent Credits
Film
"23rd Psalm: Redemption," (Feature), Producer, Director, Writer, Cinematographer, Editor, Entertainment One, 2013.
"10 Commandments of Chloe," (Feature), Cinematographer, One Way or Another Productions, 2013.
"23rd Psalm," (Feature), Producer, Director, Writer, Cinematographer, Editor, Vendetta Filmworks, 2013.
Documentaries
"A Will To Win," (Documentary), Director of Photography, One Way or Another Productions, 2013.
Web
Promos
Corporate (Other)
Trailers
Equipment
Sound
Sennheiser ME66/K6 Shotgun Mic with Boom Pole, (1) Audio-Technica AT875R Line and Gradient Condenser Microphone, (2) Sennheiser Evolution G2 Wireless Lav Kits, (1) Sennheiser Evolution G2 Wireless Handheld Mic transmitter and receiver, Neumann TLM 103 and Rode NT1-A Large Diaphragm Condenser Microphones, Zoom F6 Multitrack Field Recorder, Edirol R44 Portable Field Recorder
Camera
Canon Cinema EOS C300 Mark I 1080/60, 30, 24p, Canon 5D Mark II 1080/24p, GoPro HERO4 Silver 1080/240,120, 60, 30, 24p, Canon XF105 1080/60i, 30, 24p, Apple iPhone 6 Plus 128 GB
Lenses
Rokinon 20mm T1.9 Cine DS Lens for Canon EF, Rokinon 35mm T1.5 Cine DS Lens for Canon EF Mount, Canon EF 75-300mm f/4-5.6 III USM Lens, Sigma 28-70mm F2.8-4 DG for Canon EF
Support
Ikan FLY-X3-Plus 3-Axis Smartphone Gimbal Stabilizer, SteadyTracker Ultralite, HDSLR Rig w/ Follow Focus, Bogen-Manfrotto HDV 504 Fluid Head Tripod, (1) Manfrotto MVH502A Fluid Head and MVT502AM Tripod, 6ft / 11ft CobraCrane Jib Arm, Cobra Crane Tracking Dolly with 15ft of Track, Onetakeonly iPad Teleprompter for 15mm Rigs
Lighting
(2) Tolifo 1520 Led Video Studio Light Panel CRI95+ Bi-Color 3200K-5600K Dimmable, (1) PBL Tungsten 1K Light, (1) Britek Tungsten 500W Light, (1) Britek 300W Light, (2) ILED Softbox Diffuser for 1024 1000 LED Video Panel Lights, Several colored and diffusion Gels, (1) ND 9 gelly roll, Green/White/Black Screens, LED Camera Light